Digital Marketing Cambridge
Applying modern Digital Marketing techniques to grow your business. Digital Marketing is an essential tool in boosting your company's performance, and we can help you.
5 Simple Steps Guaranteed to Make 2023 the Best Business Year Ever

What is Marketing?
Marketing is the action of promoting your products and services, including market research and advertising through multiple platforms.

Why do Marketing?
Marketing is worth it for getting your business out into the world. With the use of Marketing you can easily sell your products and services to a lot of people.

Where do I start?
Get in touch with WebWorksWell and we will help you get started. Or enter the form here to get a quote and we will help you the best we can.
The Digital Marketing Process
Strategize
This will help us to identify areas where your SEO strategy could be improved and any gaps in the market that you can fill.
Build
Once the initial SEO audit process has been completed, we'll give you detailed technical advice on how to improve your website.
Optimise
We will begin to build a campaign for your website, including keyword research and link building. Then we will send you our ideas.
Publish
Once the campaign is built, we will start to implement it. This includes putting relevant keywords into pages and changing content.
Promote
After a few days or a week, we will begin to analyse the work done. Whether there are improvements or not, we will continue to work.
Analyse
We will send you reports on a monthly basis. Showing the work done to parts of your website, and an outstanding SEO report.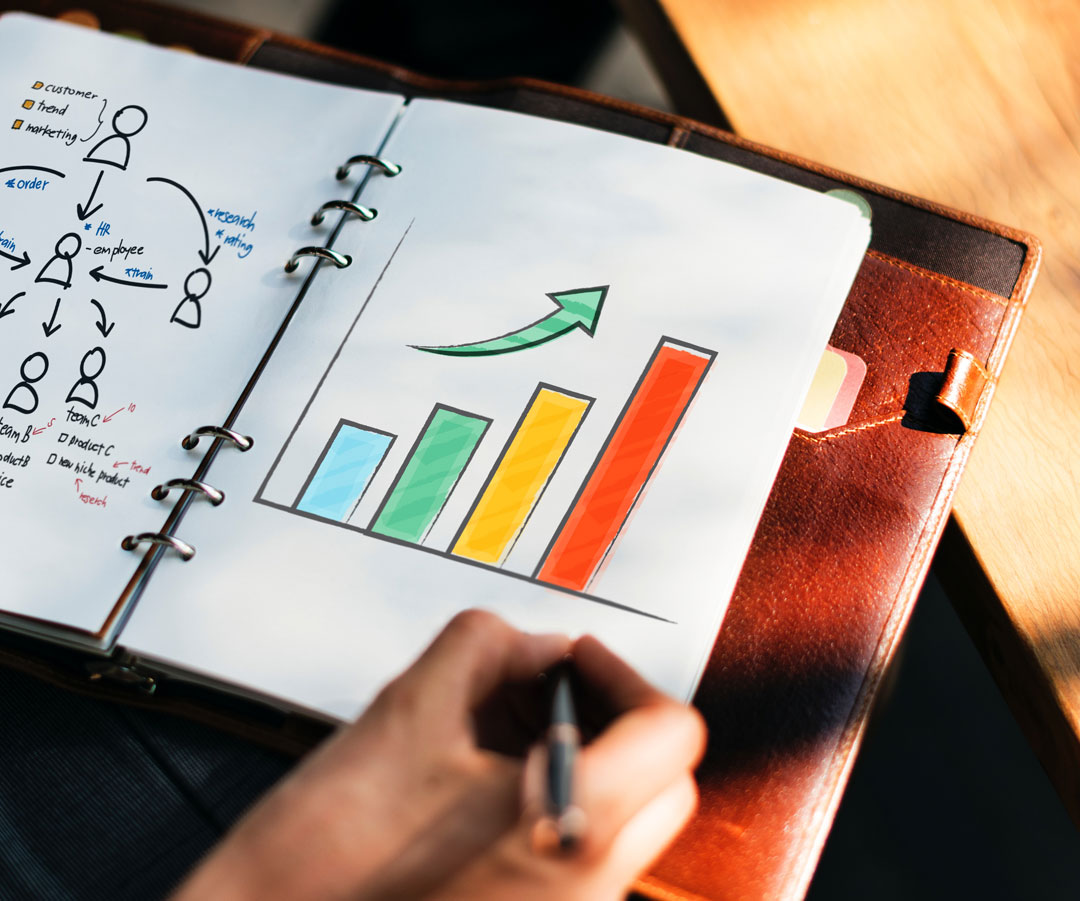 Helping Your Business GROW…
No matter how big or small your need for digital marketing, the specialist team at WebWorksWell ensures you are benefiting from better online performance. From implementing SEO strategies to boost page rankings, to posting interesting content on your Facebook page, digital marketing is a massive part of business growth and isn't something that should be overlooked. Bringing you closer to your customers, a digital marketing strategy can help you to achieve your goals by promoting your services more effectively and putting your brand right in front of the customers you need. Turning visitors into paying customers, digital marketing isn't just a fad; it's an essential tool that you simply can't disregard.
By choosing a flexible digital marketing package with WebWorksWell, you have access to a team of online specialists who have the creativity and capability to boost your business' growth. Unlocking the potential of your company, no matter how big or small, is invaluable to your chance of survival in a competitive market.
Our Latest Projects
Check out the websites we have made for our happy clients… Contact us today to get a great website made for your business.
Digital Marketing Can Change Your Business for the Better…
Sign Up To Receive Small Business Growth Tips & Tricks
Enter your details below*
*By subscribing, you are agreeing to receive marketing information from WebWorksWell.
Contact WWW today to get your digital marketing project moving forwards.
About WebWorksWell
WebWorksWell is a multi-channel, award-winning agency that specialise in cost-effective digital services. Encompassing all aspects of digital marketing, we offer website design, digital marketing, social media, SEO and PPC. Our focus is to make sure your website reflects your business perfectly, so that you receive the sales and leads necessary for success.
WebWorksWell helping with the launch of Cambridge Business and Marketing School Thursday 27th February 2020 will be the launch date of the Cambridge Business Marketing School in Histon, Cambridge. The Cambridge Business and Marketing School has been...