Reputation Marketing
What you tell your customers, is your story. What they say about you, is your reputation.
5 Simple Steps Guaranteed to Make 2019 the Best Business Year Ever
As technology improves and search engines become more accurate, online reputation marketing strategies must grow and evolve. With Google changing the rules of the game… no longer can your company solely rely on SEO to bring your business listings to the front page of online search engine results. Google, Yahoo & Bing have now started incorporating reviews into search engine results. A business with reviews will receive preferential placement over a business with no reviews. This knowledge is central to anyone who seeks to systematically improve their online reputation marketing strategies.

The image above shows WebWorksWell on the search results for "Web Design Cambridge" with the 5-star rating from 25 overall reviews across the web. With reputation marketing, you can get this added to your result which will ultimately improve your SEO. Once we implemented this, we quickly went up in the rankings.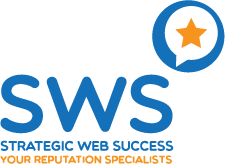 SWS helps you build your online reputation the right way; with real customer feedback & real reviews. This foundation is what supports your growing business & client relationships.
SWS create a customised feedback page specifically for your business, where your customers can leave their feedback and then choose between 3 specified review sites to post their review to. They also provide the means to contact past satisfied customers to obtain reviews and a media centre with ready-to-print, custom reputation marketing materials and QR Codes. SWS have integrated the ability to incorporate surveys. For example, "How did you hear about us?", "Who was your salesperson?", "What are your thoughts on our customer service?". These questions can range from open-ended (comments to essays) to close-ended (yes/no, multiple choice, rating scale, etc). You can also use SMS feedback requests.
Whichever method you choose to collect feedback and reviews, it will only take a few seconds for your customer to complete the actions required to leave their feedback.
Want to see what customers are saying about you online?

Manage
Administration, systems & reports. Every business needs continuous care, maintenance and a watchful eye. SWS puts in place systems and reports that continuously monitor your online reputation. This means that you will receive regular updates & alerts to reviews posted online on major review sites. This helps protect reputation and helps retain existing clients.

Market
Your positive reputation is the most powerful marketing strategy to use. We market genuine positive reviews that showcase your business, highlighting your best business attributes to your potential clients. This is tailor-made to each business based on their industry type.

Train
Train by culture, education and inspiration. Culture impacts how your brand is perceived, online and offline. While it may be the employees as a whole who create culture, your brand reputation is determined by customers and clients. We educate & train your team to obtain & promote online reviews, as well as the necessity of providing an excellent customer experience, leading to higher customer loyalty and increased word-of-mouth referrals. We initiate kick-starter meetings, monthly reviews and constant training.
86% of consumers read reviews for local businesses (including 95% of people aged 18-34)
Consumers read an average of 10 online reviews before feeling able to trust a local business.
40% of consumers only take into account reviews written within the past 2 weeks – up from 18% last year.
57% of consumers only us a business if it has 4 or more stars.
80% of 18-34 year olds have written online reviews – compared to just 41% of consumers over 55
91% of 18-34 year olds trust online reviews as much as personal recommendations.
89% of consumers read businesses responses to reviews.
Role of Reviews and Reputation on Sales & Revenue
An appropriate response to reviews from hotel management is more likely to make TripAdvisors book (57%), improves their overall impression of the hotel (84%) and makes them feel the hotel cares (78%).
A 1-point increase in a hotel's average user rating on a 5-point scale (e.g. from 3.8 to 4.8) makes potential customers 13.5% more likely to book that hotel.
92% of internet users read product reviews and 89% of people say that reviews influence their purchasing decision.
Inbound marketing costs 64% less per lead than traditional, outbound marketing.
OTA shoppers who visit hotel review pages in OTAs are twice as likely to convert.
On expedia.com, good reviews of 4.0 or 5.0 generate more than double the conversion of a review of 1.0 – 2.9.
Reviews are a particularly important factor in what hotels will be able to charge through a third-party site. A 1-point increase in a review score equates to a 9% increase in average daily rate.
Travellers spend an enormous amount of time researching hotels online. On average, hotel consumers made 12 visits to an OTA's website, requested 7.5 pages per visit, and spent almost five minutes on each page before booking.
Consumers were willing to pay between 38% more for a 5-star rated hotel than a 4-star rated hotel.
90% of travellers avoid booking hotels labelled as "dirty" in online reviews.
More than one third of consumers will not book a hotel room without reading reviews first.
53% of TripAdvisor users say they won't book a hotel if it has zero reviews.
Role of Social Media Networks and Publishing
51% of Facebook fans are more likely to buy from the brand they are a fan of.
A negative review or comment on Twitter, Facebook or YouTube can lose companies as many as 30 customers.
79% of Twitter followers are more likely to recommend the brands they follow.
55% of Facebook users use the site to get travel advice.
LinkedIn generates the most conversions for B2B companies, Facebook generates most conversions for B2C companies.
64% of Facebook users have become fans of at least one company.
1 out of every 8 minutes online is spent on Facebook.
Over half of Britons online users are active on Twitter & Facebook.
85% of executives use social media during a purchase decision.
64% said they use social media to make their travel plans and within the 25-34 year old participant group, the number is even higher; 76% look to popular social media sites to plan their next getaway.
53% of people on Twitter recommend companies and/or products in their Tweets, with 48% of them delivering on their intention to buy the product.
81% of respondents said they'd received advice from friends and folowers relating to a product purchase through a social site; 74% of those who received such advice found it to be influential in their decision.
30% of travellers who use social networks report soliciting trip-planning advice from their networks.
67% of shoppers spend more online after recommendations from an online community of friends.
35% of social media users changed their hotel after browsing a social platform.
Overall Usage of Online Reviews
70% of consumers would be prompted to leave a positive review if hotel staff were friendly and helpful.
TripAdvisor reviews are viewed 3 times more often on partner websites than on TripAdvisor.com.
90% of consumers online trust recommendations from people they know; 70% trust opinions of unknown users. 
87% of TripAdvisor users feel more confident in their decision when they read the reviews and 98% say they find them "accurate of the actual experience."
Friends and family are the leading source of hotel recommendations among travellers that book directly 
69% of online shoppers said they trusted the internet for advice, versus 43% for magazines and 35% for TV.
90% of consumers write reviews to help others make better buying decisions, and more than 70% want to help companies improve the products they build and carry.
78% of internet users conduct product research before making a purchase.
83% of all holiday shoppers are influenced by customer reviews.
Consumer reviews are significantly more trusted — nearly 12 times more –than descriptions that come from manufacturers. 
The average consumer mentions specific brands over 90 times per week in conversations with friends, family, and co-workers. 
75% of people don't believe that companies tell the truth in advertisements.
2 out of every 3 online traveller reviews are posted to an OTA.
When asked what sources "influence your decision to use or not use a particular company, brand or product" 71% claim reviews from family members or friends exert a "great deal" or "fair amount" of influence. 
Why not try our FREE Website Review and SEO Audit Tool?
There's nothing more irritating to a user than a website that takes ages to load and performs sluggishly when it finally does. Google is just as picky when it comes to how speedy and efficient your website is and a slow site will be punished by Google. That's why our SEO checker will highlight any resources that are a particular drag on your page's loading times and more.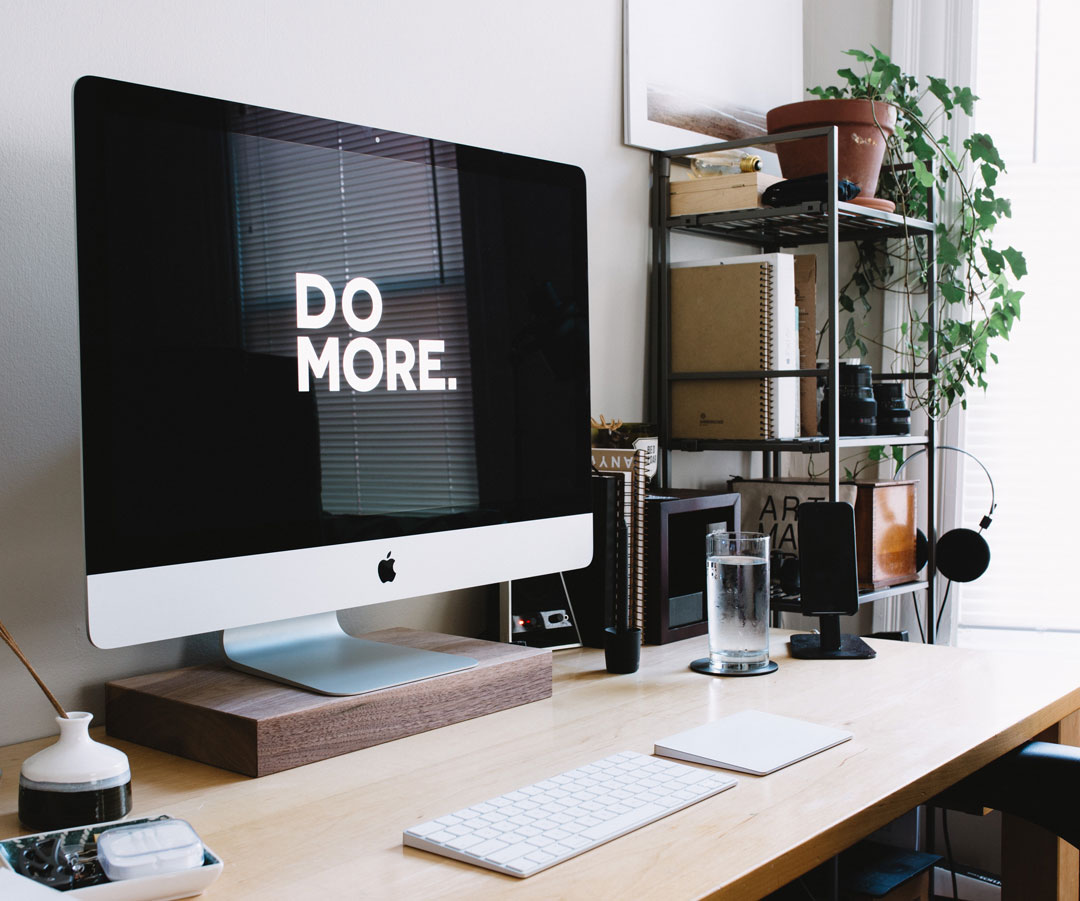 Our Latest Projects
Check out the websites we have made for our happy clients… Contact us today to get a great website made for your business.
Sign Up To Receive Small Business Growth Tips & Tricks
Enter your details below*
*By subscribing, you are agreeing to receive marketing information from WebWorksWell.
About WebWorksWell
WebWorksWell is a multi-channel, award-winning agency that specialise in cost-effective digital services. Encompassing all aspects of digital marketing, we offer website design, digital marketing, social media, SEO and PPC. Our focus is to make sure your website reflects your business perfectly, so that you receive the sales and leads necessary for success.
WebWorksWell helping with the launch of Cambridge Business and Marketing School Thursday 27th February 2020 will be the launch date of the Cambridge Business Marketing School in Histon, Cambridge. The Cambridge Business and Marketing School has been...